The Laundryman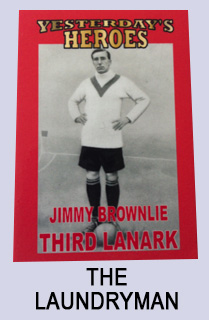 When Mac discovers his Great great grandfather played in goal for Scotland he is gobsmacked. But not half as gobsmacked as when he puts on his ancient goalie gloves and starts hearing a Scots voice in his head. The voice tells him how to play in goal, where to stand, how to read the game, and so on. And it works.
Soon Mac is in the team and playing every week. But when the voice starts commenting on other things, Mac's love life for instance, Mac is torn between needing the help in goal, and being a little bit alarmed about what the voice is suggesting he do.
A short story in ten 1000 word chapters about confidence, growing up and learning what to do when the glove fits too well…
This was written for the Literacy Trust Reading Stars scheme, which is a scheme to encourage reading run by the National Literacy Trust in conjunction with the Premier League. It is a really good scheme. Information about it can be downloaded from their website here.